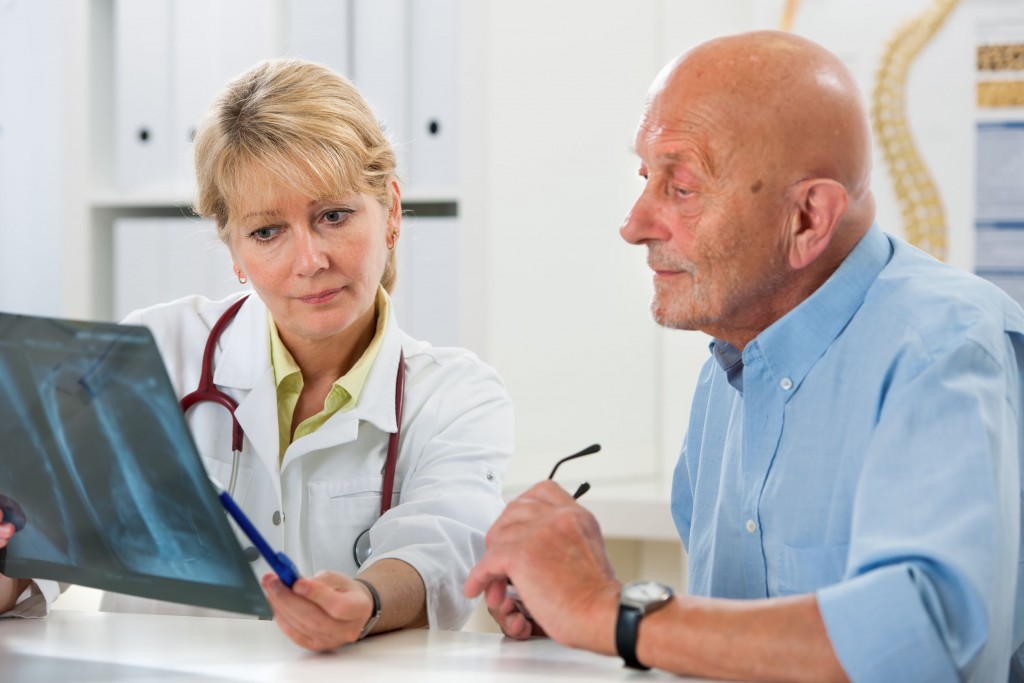 For many, the new year is a time to make goals and resolutions that will positively change and affect their lives; however most do not anticipate a potentially life-altering diagnosis to happen at some point in the year. Though faced with an uncertain future, recently diagnosed cancer patients must adopt the same mindset as New Years resolutioners. Nevertheless, it can be difficult to know which goals to make and which steps to take when handling your cancer diagnosis and treatment. Here we've gathered helpful tips and useful advice for anyone who has been recently diagnosed with cancer.
Learn About Your Cancer & Resolve to Beat It
The old adage, "Know your enemy" comes into play here. You'll want to familiarize yourself with your particular cancer diagnosis and the various stages associated with the cancer. Understanding the symptoms and what is happening to your body will inform you and help you move forward with preparations for life with cancer and possible treatments.
You'll also want to explore all treatment options available for your particular cancer. There may be a combination of treatment options you'll want to consider, such as chemotherapy and radiation therapy. Discuss all treatment options with your doctor to determine the best path for you, and find the resolve to see it through. There's no scientific evidence to support the notion that a positive attitude will be cancer, but it can improve your quality of life and outlook on the situation. Remember, you are the captain of your medical team; listen to your doctors, but remember that treatment is your decision.
Prioritize Your Relationships
In most cases, you will be swarmed with an outpouring of support from family, friends, acquaintances, and even strangers. While the support is inspiring and helpful, it can also be overwhelming. Somedays, you may not have the energy to respond to every text, Facebook message, or phone call you receive, and that's okay.
Simplify your life, which may require focusing on some relationships more than others. Time becomes a precious thing when you're undergoing treatment or battling fatigue, so be sure you're spending it with the ones that mean the most to you.  
Give Yourself a Break
A positive attitude is beneficial in many ways, but some days it's nearly impossible to keep a smile on your face. Remember that you're only human, and that having a bad day is perfectly acceptable. Cry if you must. Ignoring your true feelings or sweeping them under a rug may do more damage to your mental state in the long run.
If you're lacking in energy or unable to perform the tasks you used to, give yourself a break. Take it easy when you need to and don't feel guilty about it. Don't punish yourself for things that you cannot change or are out of your control.
Maintain a Sense of Normalcy
Many changes are bound to come your way once you have cancer, but the need for normalcy will be greater than ever. Yes, you must make time for treatment and rest. Making goals for such things is beneficial, but you should also make goals unrelated to cancer. You may not always have the energy for the activities you once enjoyed, but find ways to be active and spend quality time with friends and family. Don't let cancer force you to put your hopes and dreams on hold. Of course, sacrifices will be made, but there is still plenty you can pursue and achieve.
Get Involved
Whether you're seeking out a support group or participating in fundraising and awareness efforts, becoming involved in your new community is extremely beneficial. You'll find strength and inspiration as you speak with others in similar situations or witness others' amazing courage in their fight against cancer. Helping others in your situation or who may be worse off can help you psychologically, emotionally, and spiritually.