At Advanced Oncology Associates we recognize the impact of cancer on individuals, families and community. We strive to empower all to live well through compassion, education, resources and hope. Located in the Providence Cancer Center, we are proud to partner with the multi-disciplinary team that Providence offers to the community.
Dr. Jason Harmon, our Board Certified Naturopath Oncologist, helps patients using a multi-layered approach to integrative care. For more information on our services, or to speak to a Patient Navigator please call this number:
(907) 212 6870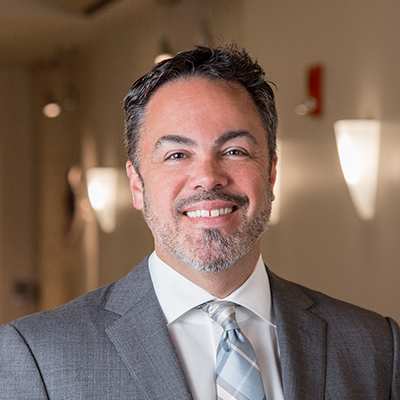 JASON J. HARMON, ND FABNO
BOARD CERTIFIED NATUROPATHIC ONCOLOGIST
Dr. Harmon works with the Advanced Oncology Associates team to provide integrative cancer support and insight for our patients during treatment or after treatment is complete.
His 19 years of experience in integrative cancer care provides our patients access to the most up to date information on integrative and alternative cancer therapies worldwide.
Dr. Harmon is available for an appointment at the Providence Department of Radiation Oncology or the Alaska CyberKnife Center.
Please bring all of your supplements and alternative therapies with you to your appointment.
You are welcome to bring family or friends and record the appointments.
Dr. Harmon will work closely with your entire oncology team to provide comprehensive care to ensure that you are not using alternative therapies which could negatively impact your medical treatments, assist with reducing side effects and optimizing health during and after treatment.
You are welcome to bring family or friends and record the appointments.
Dr. Harmon is a fourth generation Alaskan who is Board Certified in Naturopathic Oncology and is a Naturopathic Doctor who graduated from Bastyr University. He co-founded the Oncology Association of Naturopathic Physicians and Avante Medical Center in 2002.
In June of 2018, Dr. Harmon joined Advanced Oncology Associates and the Alaska CyberKnife team and continues to work at Avante Medical Center. Dr. Harmon's expertise adds an additional layer of integrative, comprehensive care to the patients seen at Advanced Oncology Associates and the Alaska CyberKnife Center.
INTEGRATIVE SERVICES WE OFFER:
NURSE NAVIGATOR
Our Breast Cancer Nurse Navigators help reduce confusion and stress, freeing you to make informed choices with your physicians, focus on your treatment goals and obtain timely access to other support services.
NURSES
Our nurses guide patients and their families through the health care system, facilitating access to diagnostic and treatment procedures, providing cancer education and information about survivorship and living well with a cancer diagnosis.
SOCIAL WORKERS
These caring individuals provide counseling and help patients and families access resources, services and support which can reduce stress and improve coping through all phases of the cancer journey.
GENETIC COUNSELORS
Available to meet with patients regarding concerns about family history of cancer, inherited cancer risk and testing options – a physician's order is required for genetic testing.
SPIRITUAL CARE
Providence provides an oncology chaplain to offer spiritual care for patients and their families along the continuum of cancer care.
CLINICAL DIETITIAN
Our dietary experts are trained in oncology nutrition to help patients with nutrition and dietary concerns during and after cancer therapy.
ACS NAVIGATOR
American Cancer Society Navigators are an additional resource from the American Cancer Society for our patients.
FINANCIAL COUNSELOR
This person helps patients apply for Providence financial assistance, as well as state and federal programs – cost estimates are also available for treatment at Providence.
DRUG COST RECOVERY
This helps uninsured patients obtain certain chemotherapy drugs free of charge – patient must be receiving chemotherapy at Providence Infusion Center.
ONCOLOGY REHABILITION
Improve and enhance your quality of life during cancer treatment and beyond through a prescriptive exercise rehabilitation program conducted at the Providence Cancer Center. Licensed physical therapists with extensive experience and training in oncology rehabilitation guide the program. Physician referral is required. We welcome participants at any time during their cancer treatment process – from initial cancer diagnosis through recovery and survivorship.