The Causes & Symptoms of Liver Cancer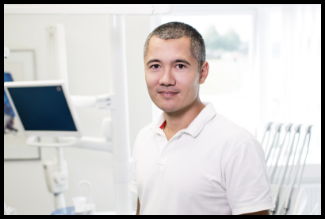 Liver cancer is among the most deadly forms of cancer, but one of the best ways to effectively treat it is by detecting the tumor and beginning treatment as early as possible. At Alaska CyberKnife, our mission is to help our patients win the fight against whatever form of cancer they're facing – and we believe raising awareness is crucial to increasing rates of early detection. Learning the risk factors and symptoms of liver cancer can help you and your loved ones spot liver cancer before it's too late.
Symptoms of Liver Cancer
Part of the difficulty of liver cancer is that in most cases, it displays few or no symptoms before it's already advanced to a later stage. That said, experiencing any of the following symptoms – especially if you have any of the risk factors listed further below – should be cause for concern.
Swelling in the abdomen

Pain in the upper abdomen

General fatigue

Chalky or white-colored stool

Jaundice (skin and eyes turning yellow and discolored)

Nausea or vomiting

Sudden loss of appetite

Sudden, unexplained weight loss
Risk Factors for Liver Cancer
While liver cancer isn't always easily detectable by symptoms, you can safeguard against it by understanding the risk factors and which you have. While having one or even multiple risk factors doesn't guarantee liver cancer, it does mean you're at an increased likelihood of developing the disease.
Diabetes

Cirrhosis (a condition where healthy liver tissue is damaged and replaced by scar tissue)

Alcohol abuse (causes liver cirrhosis)

Hepatitis C and Hepatitis B (both cause liver cirrhosis)

Nonalcoholic fatty liver disease (a condition where fat accumulates in the liver tissue)

Certain inherited diseases of the liver (like Wilson's disease and hemochromatosis)
Schedule a Consultation with Your Anchorage, AK Cancer Treatment Specialists
Liver cancer is difficult to detect, but by educating yourself and your loved ones on the risk factors and symptoms, you can help improve the odds in the fight against liver cancer. If you or a loved one have recently been diagnosed with liver cancer, Alaska CyberKnife is here to help. We're proud to provide world-class cancer treatment including the revolutionary CyberKnife System to Anchorage and Greater Alaska. Call us today at (907) 312-2112 if you have any questions about liver or any other form of cancer, and if you'd like to schedule a consultation, you may do so using our contact page. We hope to hear from you soon, and we remind you that no matter who you are or what you're facing, you're never in the fight alone.