There are several different types of cancer which fall under the umbrella category of kidney cancer. Of these there are two predominant types, renal cell carcinomas (RCC) and urothelial cell carcinomas (UCC). The names describe which region they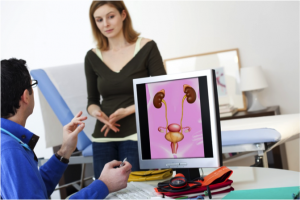 originated in. RCC originated in the kidney specifically and is responsible for 90 percent to 95 percent of all cases. UCC is a cancer that can occur in other organs in the urinary system and grows out of the transitional lining of the kidneys and other hollow organs like the bladder. What's included in the following statistics is the specific form of UCC that can be considered kidney cancer, which is called renal pelvis cancer.
Risk Factors
Factors that increase the risk of kidney cancer include smoking, obesity, family history, hepatitis C or kidney diseases which necessitate dialysis. Smoking can as much as double the risk for kidney cancer. Kidney and renal pelvis cancers combined account for approximately 3.8 percent of all new cancer diagnoses in the United States. The median age of diagnosis for kidney and renal pelvis cancer is 64 with 50 percent of diagnosed patients being between the ages of 55 and 74. Kidney and renal pelvis cancer is more common in men, and people of Asian or Pacific Islander descent are the least at-risk; other races are pretty evenly at risk.
Survival Rates
About 72.4 percent of those diagnosed with kidney or renal pelvis cancer will survive for five years or more. This is largely because most diagnoses are still at the local stage, and the survival rate for the local stage is 91.8 percent. The five- year survival rate for regional kidney and renal pelvis cancers is 64.6 percent. Stage 3 has a 12.1 percent five-year survival rate. This cancer is responsible for approximately 14,000 deaths per year in the United States. The median age at death for kidney and renal pelvis cancer is 71. It should be noted that every case is different and each individual should discuss these survival rates with their doctor.
Treatment Options
Treatments for kidney cancer are dependent upon the stage of the disease but surgery is the fallback treatment. Chemotherapy and radiotherapy are not usually used as kidney cancers do not often respond to such treatment. However, new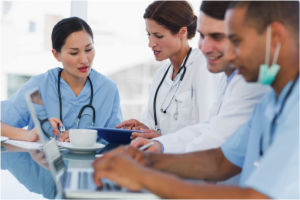 radiation therapy treatments, such as the CyberKnife System, are showing effectiveness in treating kidney cancer with precise delivery of high-dose radiation.
Sometimes in surgery the entire kidney is removed but most tumors are amenable to a partial removal, or removal of only the infected area. However, surgery isn't always possible as the tumor may have spread or there may be preexisting conditions that prevent this. Kidney cancer sufferers should talk to their doctors about viable alternatives to surgery.
Kidney cancer, like other forms of cancer death rates, is dependent on the stage in which it's discovered. The most common symptoms are blood in urine, flank pain and weight loss. Diagnosis often takes into account a range of biochemical tests that may use blood or urine to analyze any differences in electrolytes, renal and liver function and blood clotting patterns. Physical examination may reveal an unidentified mass or an enlarged organ. As with many other cancers active surveillance is often the first step in treatment.