WELCOME TO ALASKA CYBERKNIFE CENTER AT PROVIDENCE CANCER CENTER
Alaska's Premier Cancer Care & Treatment Center
At Alaska CyberKnife Center, our goal is to help our patients beat cancer and live happy, healthy, and fulfilled lives. Our CyberKnife treatment center, located within Providence Cancer Center, is the first and only Anchorage oncology center to deliver precise and effective radiation treatment for a variety of different cancers. Offering treatments to both operable and inoperable tumors, the CyberKnife Radiosurgery System delivers non-invasive treatments in no more than five sessions, after which our patients have shown improved results, a decrease in side effects, and an improved quality of life.
Alaska Cancer Treatments That Provide Hope
If you or a loved one has just been diagnosed with cancer, we understand the difficult emotions and choices that you may face. CyberKnife has successfully treated more than 300,000 patients worldwide. Here's how CyberKnife can help you:
Best Technology
The CyberKnife System is the only radiation treatment that combines a flexible robotic arm, real-time imaging, and intelligent tumor tracking to deliver precise radiation directly to the tumor, even as it moves.
Fast Treatment Time
Most patients would agree, they would rather spend a short time each day from one to five days for CyberKnife treatment than spend up to eight weeks taking 25 to 40 traditional radiation treatments.
Less Side Effects
Due to the precision of the radiation delivery, your surrounding healthy tissues is minimized and you will experience no or very few side effects.
Treatment Flexibility
It is ideal as a primary treatment, or in conjunction with other cancer treatments, such as surgery, traditional radiation therapy or chemotherapy. CyberKnife is also effective at retreating tumors and treating recurrences of cancer.
Communication
We will discuss treatment options with you so that you can understand and choose an option that best fits your needs.
Expertise
With the only Fellowship-Trained Stereotactic Radiosurgeon in Alaska, the board certified radiation oncologists at Alaska CyberKnife Center can get the most benefit out of our Technology.
Integrative Care & Comfort
We treat the whole patient and offer extensive Holistic and Naturopathic Treatment recommendations in Alaska's most modern and comfortable facility.
Less Expensive
A course of Cyberknife Treatment ususally costs less than half a course of standard radiation therapy.
The Alaska CyberKnife Center at Providence Cancer Center offers new hope to cancer patients with one of the best treatments available. The CyberKnife System is the only radiation treatment using real time imaging and intelligent tumor tracking to deliver precise radiation directly to the tumor, minimizing exposure to the surrounding tissue.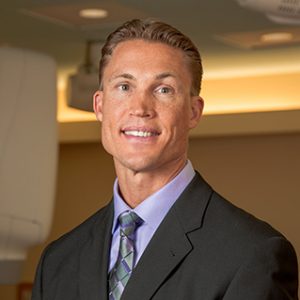 Medical Director
Alaska CyberKnife Center
Board Certified Radiation Oncologist
Fellowship Trained in Stereotactic Radiosurgery
CONTACT YOUR CYBERKNIFE RADIATION ONCOLOGY SPECIALISTS TODAY
Find out more about the effective and non-invasive CyberKnife system today. Contact us at 907-771-0517 and we will work with you to determine if CyberKnife could be the answer you are looking for. Find out more about our expert radiation oncologists or hear stories from other patients about their CyberKnife experience. We are ready to join your fight for hope and a healthy, happy life.